Mental health unit's 'rushed' home leave decision led to man's death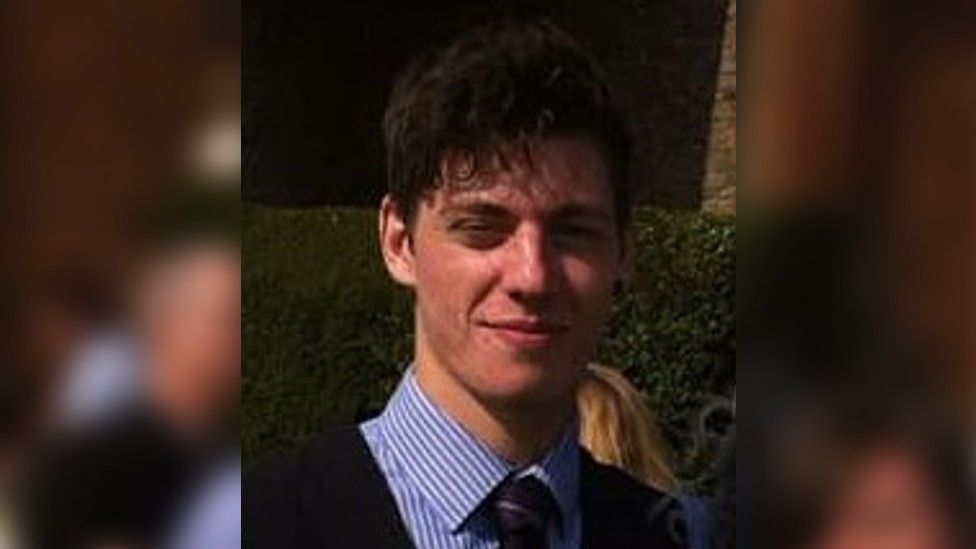 A mentally unwell man who died while on leave from hospital should not have been allowed out, an inquest has found.
Alasdair Conlon, 23, a patient at Hartington Unit in Chesterfield, was found dead in his flat in July 2017 after taking drugs.
The jury found the decision to grant Mr Conlon leave was "rushed" and it made a significant contribution to his death.
Derbyshire Healthcare NHS Foundation Trust admitted his care was "not of the standard it should have been".
The inquest jury concluded that Mr Conlon's death was "misadventure, caused by mixed drug toxicity".
The hearing heard he had a history of mental health problems and had been sectioned from April 2017 until his death.
He had received multiple varied diagnoses of his conditions and also had serious anxieties around health, and related problems with drug use.
But he was granted weekend leave from hospital on Friday 7 July 2017.
His usual doctor had been on sick leave, so a locum consultant psychiatrist made the decision on the condition support was provided.
This decision had followed one of his regular inpatient meetings, which the inquest heard were restrictive and allowed little opportunity for in-depth discussion.
The psychiatrist said Mr Conlon had applied considerable "pressure" to be granted leave.
Health workers were supposed to visit him at his flat on the Saturday morning but could not reach him.
They were then supposed to call, but it did not appear that ever happened, the inquest heard.
On Sunday, they tried to reach Mr Conlon again but he did not answer the door and they did not try the handle.
His family were contacted in case they knew where he was - but this was the first they had heard of him being allowed out.
The hospital believed he was "low risk" and would return but when he did not, his father went to visit the flat where he discovered his son dead.
Experts could not determine the day or time he died and the jury heard Mr Conlon was "naïve" about the substances, which may have been the reason he took the amount he did.
The inquest concluded the decision to grant leave was "not appropriate or correct" and the planning was rushed, with little or no review of relevant documents.
As such, the decision "made a significant contribution to Alasdair's death".
His parents, Jennifer and Martin Conlon, said: "Alasdair and our family were badly let down by Derbyshire NHS Foundation Trust.
"He did not receive the care that he deserved and the confusion over his care plan led to leave being granted, which was inappropriate for someone as vulnerable as Alasdair.
"This, together with lack of communication between the health authority and his family put Alasdair in an unsafe position.
"We are keen that, in the light of what happened to Alasdair, procedures and protocols change so that no-one else is put in this position."
Dr John Sykes, medical director of Derbyshire Healthcare NHS Foundation Trust said: "I would like to apologise that Alasdair's care was not of the standard that it should have been.
"We are committed to learning from Alasdair's death and, since his passing, we have improved how we assess risk and plan leave from the wards."
He added the trust offered its "sincere condolences" to Mr Conlon's family.
Related Internet Links
The BBC is not responsible for the content of external sites.