Mum-of-three told bowel cancer symptoms were menopause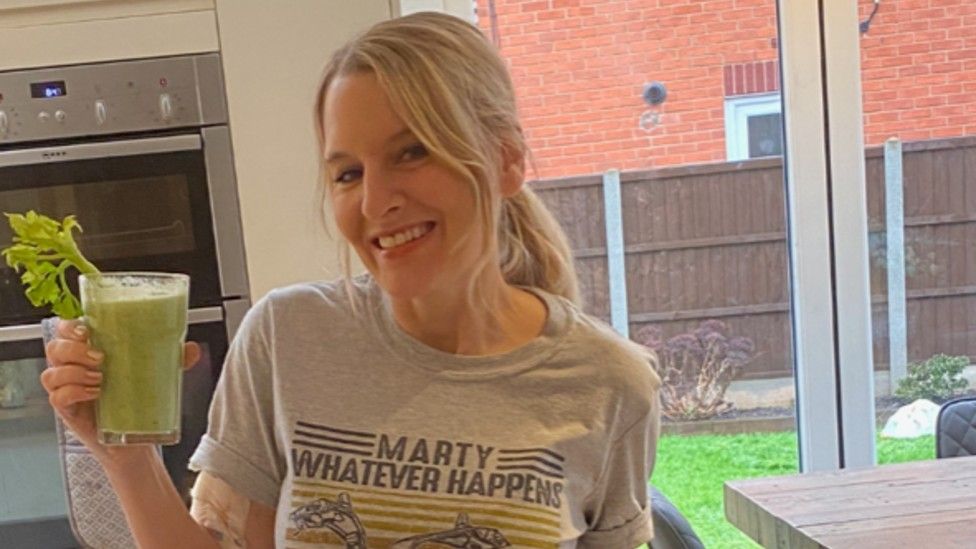 A mother-of-three has lived for years without knowing she had bowel cancer after doctors mistook her symptoms for menopause.
Jennifer Chambers consulted her doctor several times over two years, but at first they did not find anything wrong and then thought it was menopause.
However, last year a colonoscopy found a 4cm tumour blocking her bowel.
Mrs Chambers, 48, from Derbyshire, has urged anyone with unusual symptoms for over two weeks to get them checked.
Now undergoing extensive chemotherapy for her incurable cancer, she has said anyone worried about their symptoms should push for second or third opinions if necessary.
Three years ago, Mrs Chambers, from Hilton, said she started feeling fatigued and had anxious feelings in her stomach, which she said was "unusual" for her.
After going to the doctors several times over at least two years, in February 2020 the doctor suggested it could be symptoms of the menopause.
In September, she contacted the doctors and asked to speak to a menopause specialist after her symptoms had got worse during the coronavirus lockdown.
She said: "The anxious tummy turned into really awful pains in my stomach. The catalyst was when my bowel habits changed quite significantly."
The specialist told her they were not symptoms of menopause and she was sent for a colonoscopy.
That investigation found a 4cm tumour "almost blocking" her bowel and which required urgent surgery.
"By now, the cancer was metastatic and had spread into my lymph nodes and my liver," she said.
Mrs Chambers said: "There were quite a few opportunities where it could have been picked up and was unfortunately missed."
She added: "I find myself in a devastating situation where my cancer is classed as incurable and currently inoperable.
"However, I have a wonderful bowel consultant and oncology team who are committed to trying to save my life. While there is a plan, there is hope."
Mrs Chambers and her family are trying to raise money for MacMillan with a series of fitness events and have raised £8,000 so far.
Related Internet Links
The BBC is not responsible for the content of external sites.