Alison Chabloz jailed for anti-Semitic radio show comments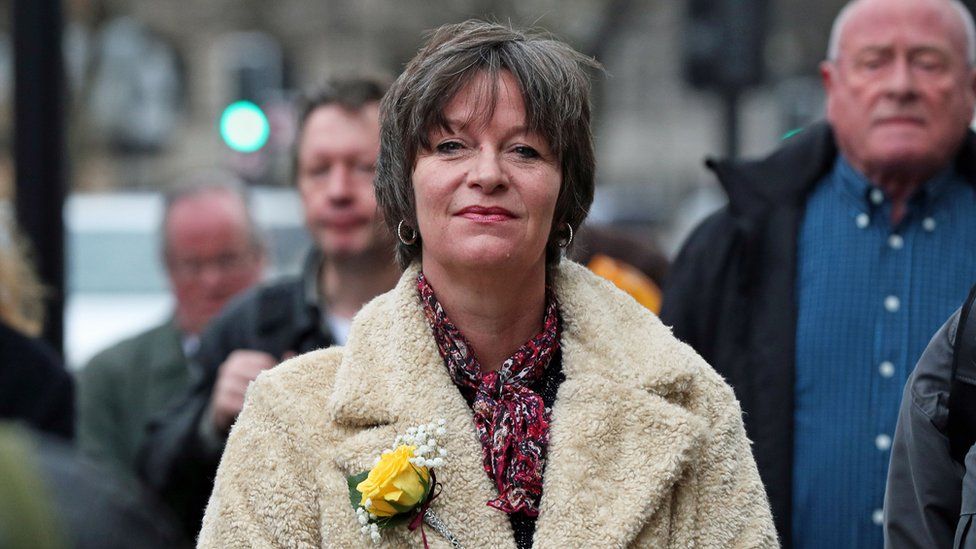 A blogger has been jailed after making anti-Semitic comments on a radio show.
Derbyshire Police said Alison Chabloz made the remarks in May and July 2019 and shared the broadcasts on a blog while living in Glossop, Derbyshire.
Chabloz was found guilty of sending offensive messages by public network at Westminster Magistrates' Court.
At the time, the 57-year-old was handed a 20-week sentence, suspended for two years, after being convicted of broadcasting the songs that suggested the Holocaust was "a bunch of lies" and referred to Auschwitz as a "theme park".
On 31 March, Chabloz, now of St John's Wood, London, was sentenced to 18 weeks in prison.
Stephen Silverman, from the Campaign Against Antisemitism, said: "Alison Chabloz's repulsive opinions about Jews can be traced back to the beer halls of 1930s Germany.
"[This] verdict and sentence finally give the Jewish community justice and protection. It also sends a clear message to those who might be tempted to go down the same path."
Det Con Chris Reed, from Derbyshire Police, said: "In full knowledge of the conditions that had been imposed for her previous offending, [she] deliberately set out to cause serious offence and concern, in particular to the Jewish community.
"Her disregard for those conditions, and for the impact she knew her words would have, have rightly seen her jailed."
Related Internet Links
The BBC is not responsible for the content of external sites.