Covid: Women fined for going for a walk receive police apology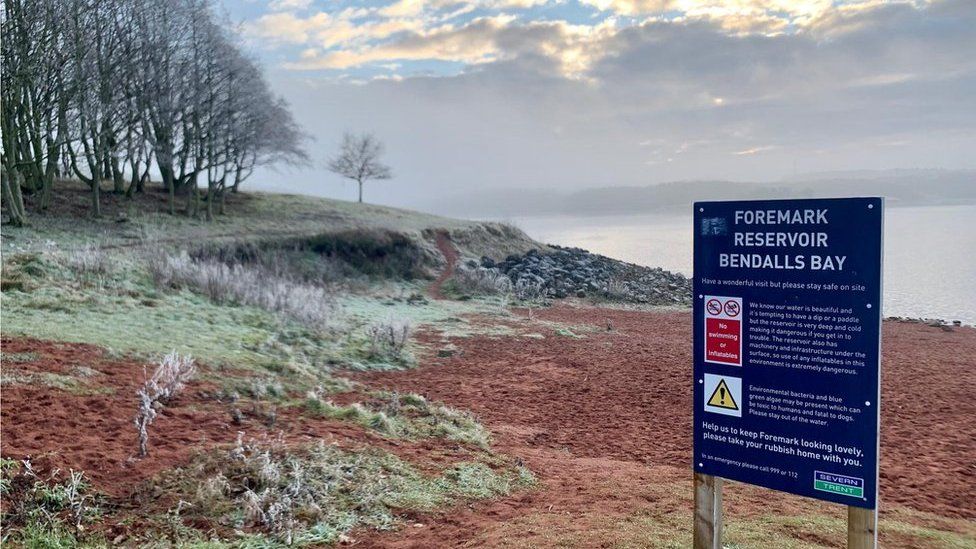 Two women who were fined £200 each when they drove five miles for a walk have had the penalties withdrawn.
Jessica Allen and Eliza Moore were walking at Foremark Reservoir, Derbyshire, when they were "surrounded" by officers.
At the time Derbyshire Police insisted driving to exercise was "not in the spirit" of the most recent lockdown.
But new national guidance for police has led the force to quash the fines, and apologise to the women.
Chief Constable Rachel Swann said the fines "have been withdrawn and we have notified the women directly, apologising for any concern caused".
The two friends travelled the short distance to the reservoir from their homes in Ashby-de-la-Zouch, Leicestershire, on Wednesday afternoon.
They said their cars were "surrounded" by police. They were then questioned on why they were there and told the hot drinks they had brought along were not allowed as they were "classed as a picnic".
In a statement, the women said: "This afternoon we both received a phone call from Derbyshire Police.
"After reviewing our case, our fines have been rescinded and we have received an apology on behalf of the constabulary for the treatment we received.
"We welcomed this apology and we are pleased to draw a line under this event."
After the incident gained media attention, the National Police Chiefs' Council (NPCC) "clarified the policing response concerning travel and exercise".
The guidance said: "The Covid regulations which officers enforce and which enables them to issue FPNs [fixed penalty notices] for breaches, do not restrict the distance travelled for exercise."
Derbyshire Police said: "Having received clarification of the guidance issued by the National Police Chiefs' Council (NPCC) on Friday, these FPNs as well as a small number of others issued, were reviewed in line with that latest advice, and so it is right that we have taken this action."
The county's police and crime commissioner Hardyal Dhinsda said: "While the police are doing their absolute best to protect public safety during what is a critical time of the pandemic, the public should rightly expect a proportionate and balanced approach, taking full consideration of individual circumstances.
"We recognise that errors will occur in the face of complex guidance and legislation and it is important such situations are resolved quickly and fairly, as has been the case here."
Related Internet Links
The BBC is not responsible for the content of external sites.