East Midlands schools and roads closed by flooding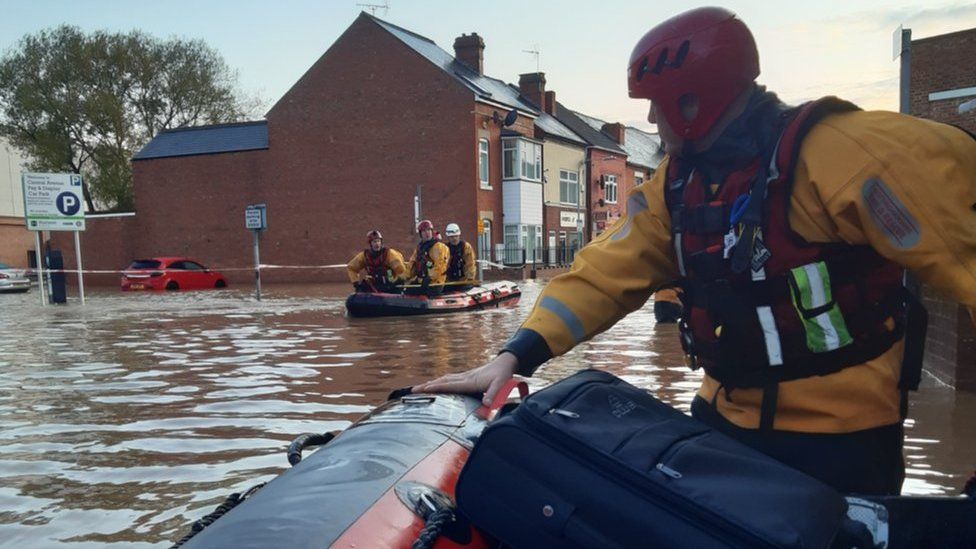 Schools and roads across the East Midlands are closed as residents around the region struggle to deal with flooding caused by high levels of rain.
Disruption has been reported on the A52 between Derby and Nottingham, with buses and trains delayed and diverted.
Police in the county urged motorists who were forced to abandon their vehicles to recover them "as soon as it is safe to do so".
The Environment Agency has issued 19 flood warnings for rivers in and around Nottinghamshire, with a further 23 flood warnings across Derbyshire and Leicestershire.
It has already raised more then £8,500, having initially targeted £5,000, and is currently teaching pupils in the village hall.
In Leicestershire, where several roads are closed around the county, some motorists are still risking the drive through the Crow Mills flood water between Countesthorpe and South Wigston, despite a road closure being in place and further rises in water levels expected.
Leicestershire Fire and Rescue Service is warning people not to ignore the "road closed" signs.