Plans revealed for 'Young People's Forest' in Derbyshire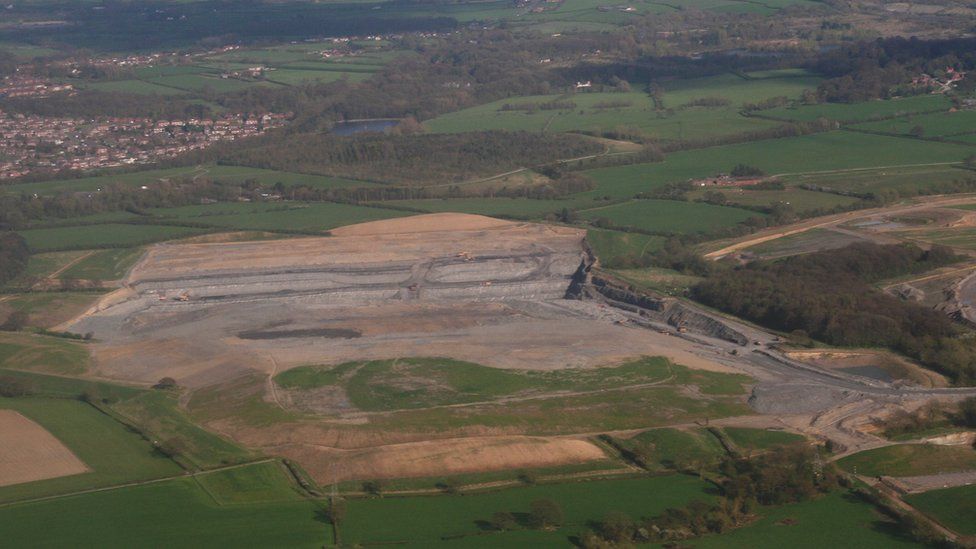 Plans have been unveiled for a "Young People's Forest", to be created on the site of a former open cast mine.
The Woodland Trust has bought part of the 162-hectare (400 acre) site near Heanor in Derbyshire, known as Mead.
The project, believed to be the first of its type in the UK, is designed to engage young people with nature.
It is hoped children will plant 250,000 trees and also benefit from career training, workshops, musical festivals and bushcraft sessions.
The trust has raised £500,000 but needs another £5m to turn the site into what it calls "a community powerhouse".
Organisers are aiming for the first saplings to be planted by autumn next year.
Woodland Trust project manager Paul Bunton said: "We tend to engage with the older community or the very young, so aiming for 10 to 20 years old is a new audience for us and it's going to be fantastic to work with them.
"This site, which links to two other nature sites, will give us a great resource for people and wildlife, right on the doorstep of lots of people."
The Woodland Trust is working on the project with #iwill, a campaign set up to increase volunteering and social action opportunities for young people.
Charlotte Hill, chief executive of the charity behind #iwill, said: "It's super that we are able to harness such an unusual site.
"It's equidistant between Nottingham and Derby, and a million people live within a 20-minute drive."
The project has been backed by the Big Lottery Fund and Culture Department, while Pears Foundation and Veolia Environment Trust have also provided funding.
Related Internet Links
The BBC is not responsible for the content of external sites.