Quadruple amputee teen's year: YouTube star to racing driver hopeful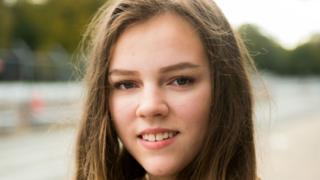 From YouTube star to racing driver hopeful, quadruple amputee Isabelle Weall says she does not know if anything can top 2017.
The Derby teenager had her arms and legs amputated after contacting meningitis at the age of seven.
A BBC video telling her story has been viewed nearly five million times since being published in September.
She has gone on to win a national Pride of Sport award and is now working with a racing team for disabled people.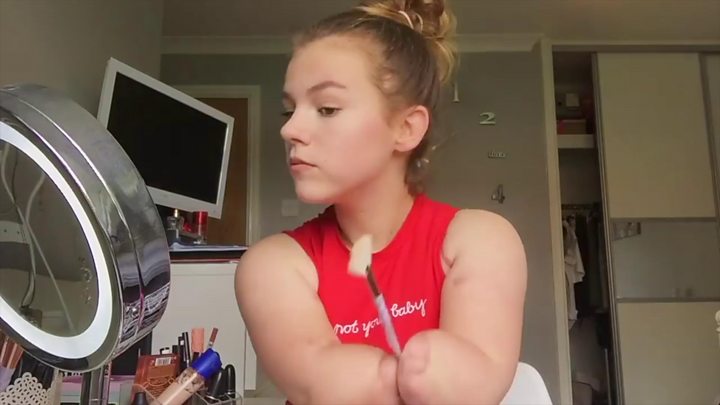 The 14-year-old, who started her YouTube channel this year, said: "This year has been crazy. I have been able to do so much."
Isabelle, who in 2016 won a national trampolining competition, said when Team Brit asked if she would like to learn to drive, she said yes straightaway.
"I said to my dad 'that is not even a question. You don't need to ask me that'."
Isabelle will be taught how to drive and, if she likes it, the next step would be to race.
"I like the idea of going against people and going fast," she added.
She said Team Brit has worked with single, double and triple amputees but she was the first quadruple. The team will be able to use the technology they are developing for Isabelle to help other quadruple amputees race.
The teenager will use a driving simulator to train at home.
In November, Isabelle won the Young Achiever category at the national Pride of Sport awards for her trampolining.
Talking about the ceremony, Isabelle said: "I was getting an award presented to me and celebrities were sitting and watching. It was another day in my strange life."
Isabelle, who is hoping to compete in a national trampolining competition in 2018, said: "It's absolutely mental. I am speechless. With everything in 2017, it is hard to see how 2018 will be any better.
"But with my YouTube subscribers going up, starting to drive next year and another trampolining competition, it could be better."