Police cleared over fatal Hilton village chase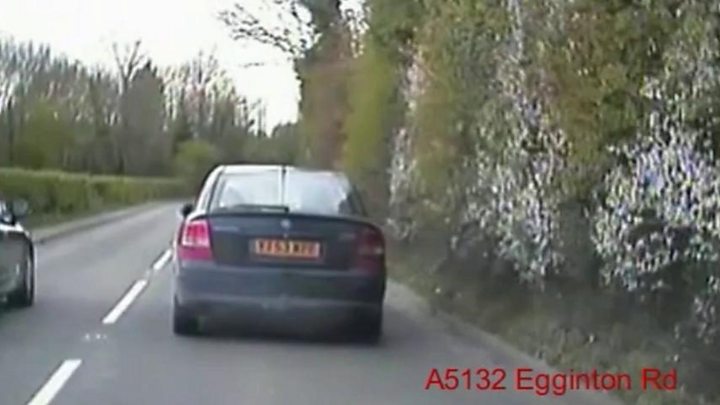 Police officers have been cleared of any wrongdoing following a chase which led to the death of a 75-year-old pedestrian in a Derbyshire village.
Barrie Arkesden died in Hilton after Matthew Hogg, who was fleeing from police at high speed, hit him with his car, in April.
Hogg, 24, was jailed for eight years at Derby Crown Court, in May.
An Independent Police Complaints Commission report (IPCC) said the pursuit was carried out appropriately.
Live updates from the East Midlands
The police chase began when Hogg failed to stop his Vauxhall Astra close to the A38 near Hilton.
Footage from the police car showed him overtaking on blind corners, weaving in and out of traffic and driving the wrong way round a roundabout.
The pursuit was aborted after about three minutes as the police driver considered it too dangerous to continue.
Hogg's car was estimated to be travelling at 60mph (97km/h) went he entered the village.
The watchdog said the police car returned to a normal speed and its sirens were no longer active when it arrived in Hilton to find Mr Arkesden had been killed.
Hogg fled the scene and was later found hiding in a hedge after a helicopter search.
Rashpal Pahal, IPCC operations manager, said: "This was a tragic incident and our thoughts are with Mr Arkesden's family and anyone else affected by his death.
"We carried out a thorough investigation which concluded that the pursuit was carried out appropriately by a trained officer.
"All police officers and staff were treated as witnesses during the course of our inquiries."