Derby sex attacks: Rape linked to second assault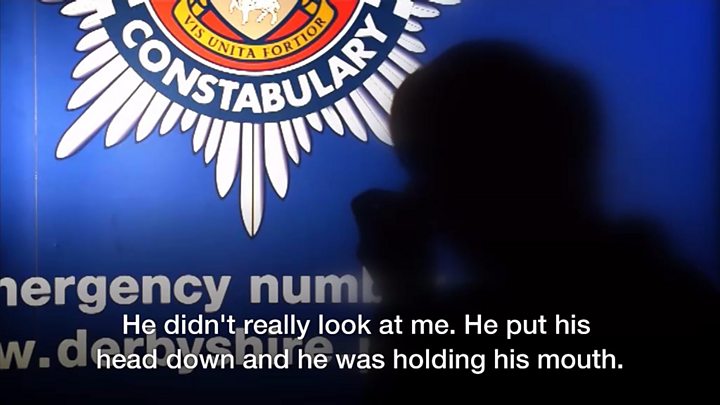 A woman has described how she fought off a sex attacker who detectives now believe raped another woman.
Sarah, 29, whose identity is being protected, spoke out as police confirmed her ordeal in December 2015 is now being linked to a rape near Derby.
An 18-year-old woman was raped in Darley Abbey in September 2015 by a man fitting the same description.
Detectives believe there could be other victims who have yet to come forward.
Sarah was approached by a man on a footpath between West Road and Acorn Way, Spondon, Derby, at about 18:30 GMT on 22 December 2015.
She said: "I felt him put his arm around my throat. I was screaming and he got me on the floor.
"I dropped my phone and my friend could hear me screaming, so she rang the police.
"I was just trying to fight him off and he kept punching me in the head and telling me to shut up.
"Then he was trying to undo my trousers and he was holding my throat. I felt like I couldn't get out the way. It was horrible."
Sarah said she scratched her attacker's face with her false nails before he ran away.
Officers have linked the incident with the rape in Darley Abbey, which was subject to an appeal on Crimewatch.
Despite calls from the public as a result of the appeal, the case remains unsolved.
At the time of both attacks, the white man, of stocky build, wore a black hooded top.
He was seen carrying a can of Monster energy drink at the time of Darley Abbey incident.