Sickness bug forces Belper school closure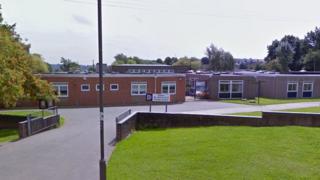 An outbreak of sickness and diarrhoea has forced the closure of a school in Derbyshire.
About 90 children and three staff at St John's Primary in Belper are believed to have the illness.
Head teacher, Roger Averis, said he took the decision to shut the school because of an increased number of cases since Wednesday.
He said the school would undergo a "deep-clean" and be back in operation by Monday.
More on this and other stories in Derbyshire
"There was a spread around school from the very eldest in year 6 to some of the youngest children, unfortunately," he said.
"Some children had brought sandwiches from school, some had eaten school dinners, some had eaten food prepared off site, it was quickly recognised it wasn't a 'food brought in' bug."
Despite the disruption, Mr Averis said parents had been supportive and understanding.
Charlotte Burbidge, a mother of a child at the school, said she was "very impressed" with how the school dealt with the problem.