BMW driven 'erratically' before Snake Pass crash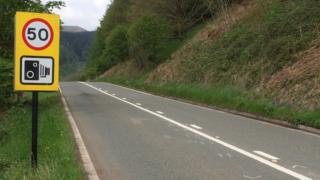 Two people have died and five injured in a serious three-car crash in the Peak District.
The A57 Snake Pass was closed overnight due to the crash and a collision between two other cars that had to brake sharply.
The two killed were a man from Sheffield driving a BMW and a man from Cheshire driving a white Honda Civic.
Police said the BMW was driving "erratically" before the crash, that happened at about 21:45 BST on Sunday.
The man driving the third car, a silver Honda Civic, was seriously injured and remains in hospital.
Three of the BMW passengers were injured, two of them seriously.
A passenger in the white Honda was also seriously injured.
Nobody was injured in the second collision, which involved a Vauxhall Corsa and a Volkswagen Polo.
The road reopened at 07:00 on Monday after emergency services had cleared the debris.