Two women are found dead at a house in Shirebrook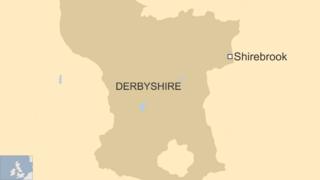 Two women have been found dead inside a house in Derbyshire.
The bodies were found by police and paramedics after they were called to the house on Station Road in Shirebrook at about 22:10 GMT on Friday.
A man has been arrested. He is aged 20 and from Sheffield. He remains in police custody.
Police are investigating the cause of what they say are "suspicious" deaths and have asked anyone with information to contact them.