Denyse Sweeney Goa death: Was our 'baby sister' a murder victim?
In the early hours of 16 April 2010, a British woman was discovered "in a distressed state" outside a bar in Goa. A short time later, she was declared dead in hospital. Her family believe Denyse Sweeney was murdered. Six years later, her death is being re-examined in India, after the first investigation was found to be flawed. But will the truth ever be revealed?
The years since Denyse's death have been a trauma "every single day" for her two sisters, Maureen and Marion.
The toll the years have taken seem the very antithesis of the life of Denyse - a fun-loving "hippie soul" who had skipped off to the Anjuna district Goa from her Derby home in 2009.
"She loved the people, she loved the culture, she just loved the place," said Maureen. "I think she would have moved out there eventually.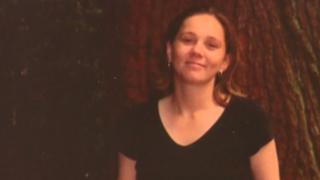 "She was free-spirited and that's why she ended up in Goa - because it's a bit of a hippie paradise."
Denyse started life in paradise as a volunteer with an animal sanctuary, quickly making friends and enjoying the bars and beaches of the Indian beauty spot.
"She had a bit of a crazy personality. We knew her as Dennis the Menace," said Maureen.
Word of Denyse's death came to the sisters via Facebook one weekend.
Denyse, 34, had two children in Derby who had to be told the news.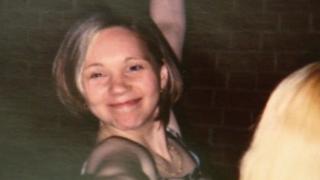 "The family almost collapsed in on itself," said Maureen.
"You could see the pain in my mother's face. Denyse was the youngest in our family - our baby sister.
"It completely devastated us."
But worse was to come for the family, as the Goan police concluded Denyse had died of a drugs overdose.
That conclusion sounded unconvincing to the family from the start.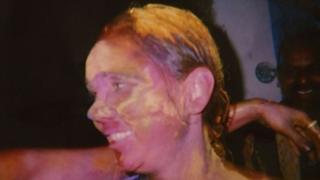 "From the offset we thought something was wrong," said Marion.
"Denyse may have taken drugs in her younger years but to say she died of a drug overdose is unthinkable."
A toxicology report presented to an inquest held in Derby in 2012 revealed there were no drugs in her system.
A Home Office pathologist ruled the cause of death was probably a wound to the back of her head. At the time of her death, Denyse's body bore about 20 injuries.
So why were all these clues seemingly overlooked by the Goan police?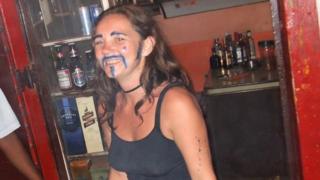 On the morning she died, Denyse had been at a bar called the Primrose Bar with a couple of friends.
For most of the evening, she had apparently been, "her usual self - jumping around and happy", according to a witness who was there that night, Sean Carpenter.
Sean had met Denyse a month before. He came across her in a bar with a moustache drawn on her face. When they got talking, she drew a moustache on his face as well and they became friends.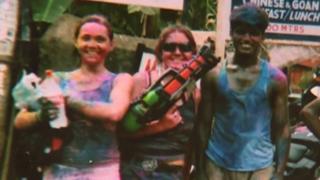 "She was good fun to be with and we got on well," he said.
On the night of 15 April, he and his friend Bob Stuttard ran into Denyse at another bar.
He remembers she was carrying a bag and wearing a cropped black vest top that showed off a Henna tattoo on her stomach.
The friends arrived at the Primrose Bar in the early hours. Sean said he and Bob went upstairs to play pool, leaving Denyse downstairs talking to the bar staff, whom she knew well.
"Bob and I stayed up there playing pool for quite a while - maybe an hour or so - before we came down the stairs to get some drinks," he said.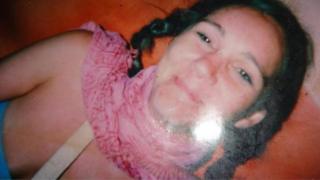 "It was at this time I realised I hadn't seen Denyse for a while and I decided to go and look for her."
Sean searched the main bar area before eventually finding Denyse in an outside toilet area at the back of the bar.
He said she was standing up, but was in a very distressed state.
"She had her arms outstretched in front of her body," he told the police.
"She made eye contact with me and tried to move towards me. She was speaking but it sounded like a foreign language and I didn't understand anything she was saying.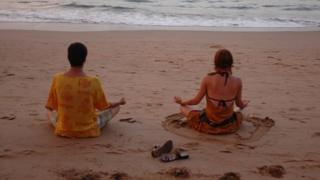 "She looked scared. Her face was full of fear. Her eyes were open wide. I didn't notice any blood or anything on her.
"When her eyes caught mine, she appeared to look relieved. Then she collapsed into my arms."
Only one other person was standing nearby, Sean said, and he remembers him distinctly.
"He was an Indian guy. I didn't know him and hadn't seen him before.
"He had a hat on, what I would call an Oasis-type hat, made of soft, floppy material.
"I think he had shorts on to his knees. He was quite thin, about 5ft 9 or 5ft 10."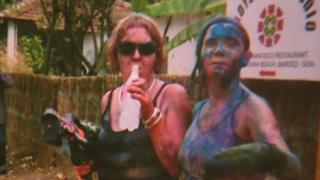 The man disappeared, supposedly to get help. Sean said he stayed with Denyse but could feel her arms and legs starting to stiffen.
"By this time, it was daylight and the sun was up," he said.
"About an hour and a half later, the doctor turned up with a car and Denyse was carried out to the car. I was talking to her all the way to hospital. And I held her."
Sean, who now lives in Manchester, has never returned to Goa.
"It is a tropical paradise, but it does have a dirty underbelly to it," he said.
"I don't think I would feel safe there again after what I have seen."
He still does not know the identity of the man he saw with Denyse that night.
"The key to all this is that guy," he said. He must know what happened to her.
"There were several CCTV cameras in the bar, so they must have captured people's movements before and after Denyse was taken ill."
No CCTV from the bar has ever been made available to police in England.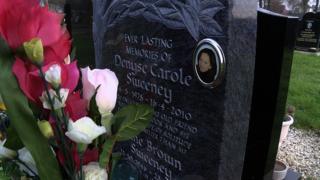 Denyse is not the first Briton to have suffered a mysterious death in Goa.
According to the Foreign and Commonwealth Office, between 2010 and 2014, 58 British nationals died in the region in what it calls "unknown" circumstances.
One of the most infamous cases was that of 15-year-old Scarlett Keeling, from Bideford, Devon. in 2008.
Goan police initially said her death was the result of an accidental drowning before two men went on trial for assaulting and killing her.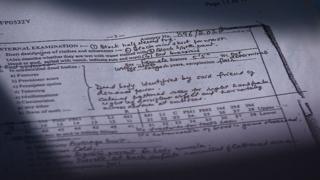 After the British inquest into Denyse's death returned an open verdict, Derbyshire Police set up Operation Ross to investigate the case but Det Ch Insp Paul Tatlow said they were given "little to no" information by the Indian authorities.
"The coroner in the UK had very limited papers," he said.
"We eventually got sent copies of original statements but they didn't give us a lot of information about the circumstances leading up to Denyse's death.
"The statements were not taken to the same standard as they would have been in Derbyshire.
"It appears the decision was made quite early on it was a drugs death.
"I think [the Goan police] have perhaps tied themselves to that."
Det Ch Insp Tatlow said Derbyshire Police had made requests to their Goan equivalents about "several" investigative strands but only received a partial response.
The Goan police have yet to respond to a BBC request for a comment.
"It's clear there's an injury to the back of Denyse's head," Det Ch Insp Tatlow said.
"A subsequent post-mortem review we conducted suggested that injury was enough to kill her. But there is not enough information in the statements we have got to suggest how she got that injury.
"It could have been a fall, it could have been malicious, but without filling in some of these gaps, it's very difficult to say.
"It's very frustrating. The reason we became involved was to see if we could help the family. Unfortunately, at this stage, we are not able to give them a definitive answer."
However, there may be some light on the horizon.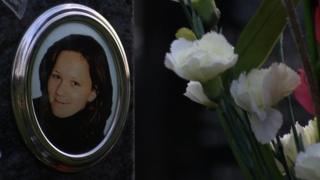 In January it emerged India's Central Bureau of Investigation had begun a fresh inquiry into Denyse's death and will also look at the handling of the original case.
Editor of the Goan Chronicle Savio Rodrigues, who has studied the case, said he believed the bureau would do a "better job" than the police.
"It's going to be an arduous task to prove anything but if they go back to the CCTV footage, they might be able to find out what's happened," he said.
Denyse's family remain convinced she was murdered.
"It's awful knowing that man could still be out there," said Marion.
"The difficulty is trying to prove anything years down the line when all the evidence has gone.
"But no British person is safe in Goa because there are people like him walking free."
For more on this subject, watch Inside Out on BBC One East Midlands at 19:30 on Monday 1 February and nationwide for 30 days thereafter on the iPlayer.