Mum writes open letter to thank Christmas burglars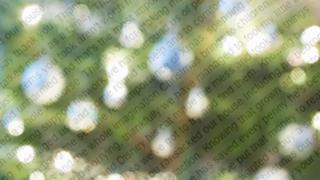 A mum has written an open letter - to thank the burglars who raided her home.
Thousands of pounds worth of items were stolen from Alexandra Mahjouri's house in Castle Donington, in Leicestershire.
The dance teacher, 27, wrote a Facebook status in response, thanking the burglars for making her "feel the real importance" of Christmas.
Ms Mahjouri also thanked those responsible for "taking our televisions - it means we've talked more as a family", she wrote.
To whoever burgled our house, thank you for making me see the real importance of Christmas - spending time with loved ones - and the imagination Christmas brings to children.
Thinkstock
A moneybox belonging to her four-year-old son, River, was stolen as well as gifts from her late father, and the letter highlighted the hurt caused by the burglars.
'Trod on baby scans'
"We have managed to fool my little boy that Buddy the Elf and Disney, his cat, made the mess… and have hidden them so we've got to try and find them.
"Some of the jewelry you took belonged to my dad who passed away six years ago and some were final presents he brought for me," she said.
"We feel broken, scared to be in our beautiful new home we've worked so hard for."
She continued: "We were looking forward to a first Christmas as a married couple and a first Christmas in our new house and a last Christmas as a family of three as I'm actually pregnant too.
"But you wouldn't know that as you trod on the photos of my scans whilst stealing our passports and other documents."
Ms Mahjouri, who lives with husband Andre and runs the Hannah Alexandra Academy of Dance and Performance in Derby, told the Derby Telegraph: "My son was absolutely buzzing for Christmas.
"Now he keeps crying and waking up thinking somebody is coming in the house."
Police said they were investigating the burglary.