Peak District National Park trail to be resurfaced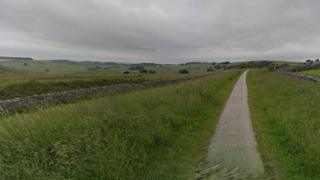 A traffic free path through a national park is to be widened and resurfaced to increase safety.
The High Peak Trail is a 17m (27km) route through the Peak District along a former railway line in Derbyshire.
Most of the path is wide enough for horses, cyclists and walkers to use at the same time, but a stretch from Newhaven Crossing is just 30in (75cm).
Thanks to a £42,000 grant from Natural England, the section will be widened and resurfaced over the winter.
The Peak District National Park Authority, which maintains the trail, provided a further £18,000 towards the project.