Missing Buxton man sought over 1979 rape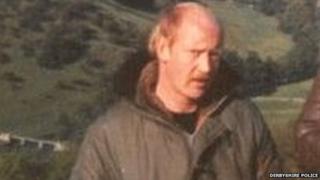 A Derbyshire man who has not been seen for 34 years is being sought by police in connection with rape in 1979.
Edward William Garlick, now 62, from Buxton, has not been seen locally or by his family since 1980.
Derbyshire Police said he could help an investigation into the sex attack in the town which was reported in 2006, 27 years after it happened.
PC Lora Campbell said Mr Garlick, born in Preston, Lancashire, could have left the UK and have another name.
'Drawn a blank'
Officers said they have found no records relating to him or of his death, but they also said they have no current record of his whereabouts.
PC Campbell said despite extensive police enquiries to find him they have "drawn a blank".
"He was rumoured to have left England for Canada but Interpol have not been able to trace him either," she said.
"It is possible that Mr Garlick is now living under another name which is why we are making this public appeal to find him."
PC Campbell hopes the pictures released of Mr Garlick, which date back to 1980, would "jog the memory of someone who knows him or encourage him to contact us".