Derby election fraud threatens to overshadow poll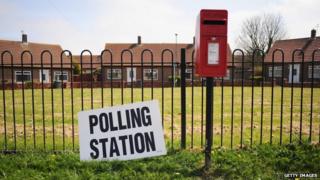 All eyes will be on Derby as the city votes in the first elections since four women were convicted of offences related to voting fraud.
Polling clerk Nasreen Akhtar, 46, from Derby, admitted malpractice, while three others were given suspended sentences.
As a result, Derby City Council is one of 16 authorities being closely watched by the Electoral Commission.
But the political parties differ as to how well the authority has responded.
Leader of the council Labour's Paul Bayliss admitted there is "huge focus" on the city ahead of Thursday's vote.
"It's something we take very seriously," he said.
'Not satisfied'
"There's been quite a lot of action to make sure the poll will be absolutely above board and without reproach."
But Conservative leader Philip Hickson is not happy.
"I've raised the matter consistently with the Electoral Commission and the returning officer," he said.
"I'm not satisfied the postal vote system is robust enough and I'm not satisfied the registration process is robust enough."
Hilary Jones, leader of the Liberal Democrats, admitted it is a "hot issue".
She said: "I'm a little bit reassured by the monitoring officer. I know her team and police are working hard this time round.
"We've had our fingers badly burned and we've got a reputation in the city now for all the wrong reasons."
The council confirmed it has so far received one complaint in this year's vote.
BBC Radio Derby understands this relates to an allegation that £10 was being offered for postal voting forms but the council said not enough information was provided to "substantiate electoral fraud".
Returning officer Janie Berry said the council was "committed to a fair and democratic election" and takes all allegations seriously.
Derbyshire police said it had not received any complaints.