Denby Pottery creates 37 new jobs after export boom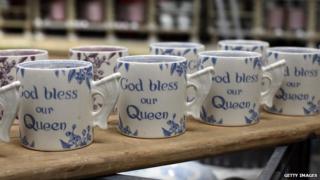 Pottery firm the Denby Group, currently for sale, is to create 37 jobs because of a boom in demand from abroad.
The Derbyshire-based company which also owns the Burleigh, Poole and Hartley Greens brands, said exports to countries such as South Korea and Canada, have increased 62% this year.
South Korea could be its largest market in the next two years, the firm said.
Seven offers have so far been made to buy Denby after it was put up for sale earlier this month.
Chief executive Paul McGowan said: "Our investment in export activities over recent years is bearing fruit, especially in the Korean and Canadian markets."
The company was saved in a buy out in 2009 after cutting 35 staff because of a fall in demand, which it blamed on the economic downturn.
Worldwide, the company employs 783 people. The new recruits, who will start in the next few weeks, bring the firm's total in Derbyshire to 238.