Police investigate after shots fired in Normanton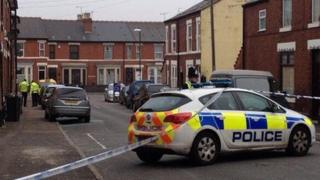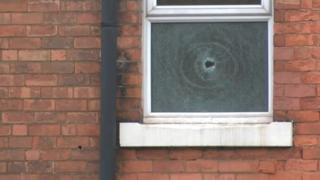 A number of shots were fired at houses in two Derby streets, police said.
Officers were called to Walbrook Road and Brunswick Street, Normanton, at 04:40 BST on Wednesday after residents reported hearing "loud bangs".
Two houses were hit by the bullets but no-one was hurt.
Ch Supt Jack Atwal said police were investigating possible links with a fight in the street at the weekend and cars being damaged.
He said: "Early lines of enquiries appear to show that the incidents may be part of 'tit-for-tat' actions by two groups from the same community in the Normanton area.
"If it is an escalation of the tensions between local people we will act swiftly make sure things do not escalate further."
He said a mobile police station had been moved into the area "as a point of contact" for residents.
The road remains closed while experts comb the area for evidence.