Derbyshire hit by strong winds overnight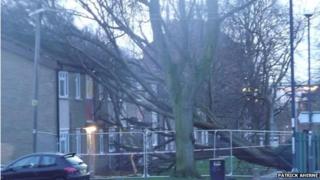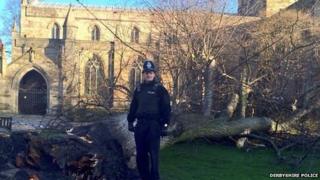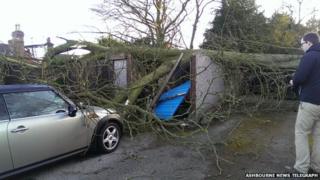 Emergency services in Derbyshire said they were kept busy by trees falling in strong winds on Wednesday night.
A tree at Kingsmead School in Derby smashed into a block of flats in Parker Close during the high winds and saw residents evacuated.
Several trees also fell in the High Peaks including one which crushed a motorcycle.
David Hutchinson from Derbyshire Fire and Rescue said they had received more calls than they could assist with.
Firefighters were also called to rescue two horses after they became stuck in a field in Ripley.
"Fire control received a high volume of calls on Wednesday night," said Mr Hutchinson.
"There were many calls where we were unable to assist or will have to wait until the winds has calmed down."