Erewash MP Jessica Lee to stand down after five years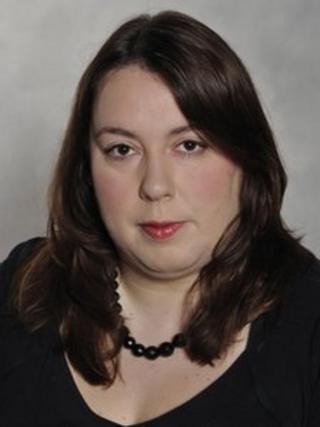 Conservative MP Jessica Lee has announced she will stand down at the next election.
The MP for Erewash in Derbyshire said she had taken the "difficult decision" after considering her "personal circumstances and responsibilities".
Ms Lee, a barrister in child protection and adoption, won the seat in 2010 and said she was "extremely sad" to leave.
She added she would remain committed to her constituency until the next general election.
Ms Lee is a Commons aide to Attorney General Dominic Grieve and overturned a 7,000-plus Labour majority to win the marginal Erewash seat in Derbyshire by 2,501 votes.
In a statement, she said: "It has been a huge honour serving as the member of parliament for Erewash and I still have much more to do over the next year and a half.
"It has been my privilege to really stand up and speak up for the constituency; in particular to lead the campaign to get the railway station open again in Ilkeston, which is now on track.
"The chance to serve a community close to my roots and family background is something I will always be grateful that I have had the honour to do."
Plans for the new £6.5m railway station in Ilkeston, which was backed by Ms Lee, went on display in November and is expected to be complete by the end of this year.
The next general election has to be held by May 2015 at the latest.