Belper house death: Woman charged with murder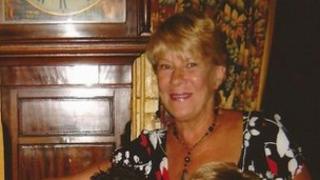 A woman has been charged with the murder of a 70-year-old woman who was found dead in her Derbyshire home.
Sandra Bainbridge was discovered at her house in Short Row, Belper, on Tuesday.
Andrea Cutler, 37, of Adler Court, Derby, was remanded in custody when she appeared before magistrates in the city.
Derbyshire Police are asking residents who saw anyone going to or from Mrs Bainbridge's house between 1 and 10 December to contact them.
Police believe an outhouse in a garden on Ashbourne Road, Belper, may have been broken into before the killing and may contain evidence.
They are asking people to check for signs of a break-in.