Derby houses evacuated over collapse risk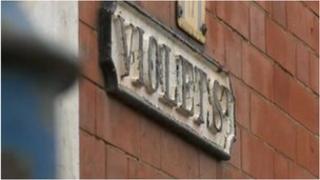 Three terraced houses in a Derby street have been evacuated after unauthorised work left them at risk of collapse.
The city council said digging had taken place below the foundations of 9 Violet Street, Normanton, making it and two other properties unsafe.
Following a tip off, the authority said it secured a warrant after the owner could not be contacted.
The occupants of the two other properties are staying in alternative accommodation.
Nick Henman, head of building consultancy and corporate health and safety at the council, said: "It's clay soil and it's not very good when it gets wet. We could see that we had got a really serious problem."
The builders have been asked to fill the hole with concrete and regular inspections of the property will be carried out until it has been made safe.