Demolition work begins on site of Derby police station and magistrates court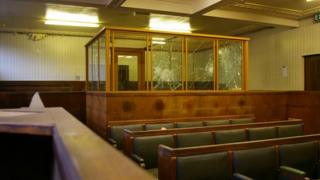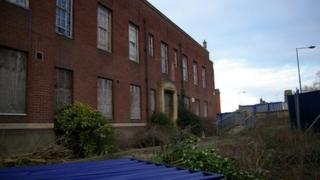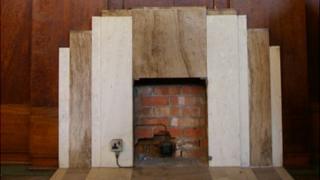 Demolition work has begun on the site of the former magistrates' court and police station in Derby, which have been empty for more than a decade.
The plan is to flatten the police station in Full Street but restore the court building, which will be turned into a library and business centre.
Developers will build apartments and an hotel on the police station site.
Derby City Council leader Paul Bayliss said the project would cost £2m and would no longer be an "eyesore".
'Value for money'
"Bringing this back into use means not only do we get this local studies library and the office space and the meeting rooms but next door an hotel and apartments," said Mr Bayliss.
"We're spending £2m, a quarter of which we will get back from the Local Enterprise Partnership.
"It represents excellent value for money and brings back into use a grade II-listed building."
He added the demolition work was due to be completed by Christmas and building work by July 2014.