Victoria Martindale spared jail over Stanley Common gas death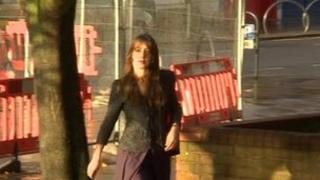 A landlord whose tenant died of carbon monoxide poisoning after she failed to carry out gas safety checks has been spared jail.
Stephen Newton, 51, died as a result of carbon monoxide poisoning at the house in Stanley Common, near Ilkeston, in 2009.
Victoria Martindale, 39, admitted seven counts of breaching gas safety regulations over a four-year period.
She was given a 16-month suspended sentence at Derby Crown Court.
'Avoidable tragedy'
She was also ordered to complete 200 hours of community service and fined £4,000.
A statement released by the family of Mr Newton after the hearing said the verdict "marks the end of a difficult process which has lasted almost four years".
"It has been a time of deep emotional loss and suffering - a sister has lost her brother, a father has lost his son, and more poignantly, two sons have lost their father.
"This sense of loss will not end today."
The court had previously heard Mr Newton was found dead by friends on his 51st birthday. His partner was found unconscious in bed but was saved by paramedics.
Mr Newton was found slumped in a chair after reconnecting the gas boiler, which had been condemned 18 months earlier.
He failed to pass the engineer's report on to Ms Martindale.
However, Ms Martindale was told she was responsible for carrying out annual gas safety checks, which she failed to do.
The judge said "This was an avoidable tragedy and as an amateur landlord she had shut her eyes to her responsibility."