Westfield shopping centre in Derby to be sold for £400m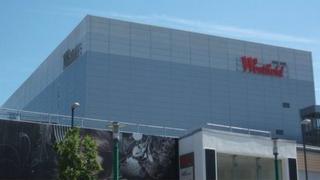 The first Westfield Shopping Centre to open in the UK is to be sold.
The complex in Derby has been owned by the global shopping centre firm - which has two major sites in London - since 2007 and contains about 200 shops, a supermarket, a cinema and restaurants.
The company said it would be marketed for a sum in the region of £400m and money from any sale would be reinvested into UK and Europe developments.
Westfield said the centre was "a solid asset with strong sales and footfall".
It has not offered a reason for the sale.