Smith of Derby clock engineers' race against time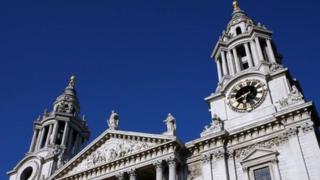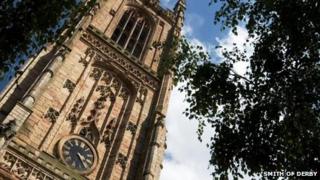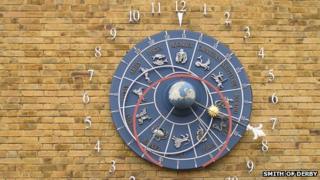 With the clocks going back this weekend most people will be looking forward to an extra hour in bed.
But a team of specialist engineers, from Derby, will be working flat out to turn back time on 80 clocks across England and Wales.
Specialist clockmakers Smith of Derby will be changing the times of clocks on famous landmarks, including St Paul's Cathedral in London.
A total of 18 field engineers were beginning the mammoth task on Sunday morning and are expected to finish on Wednesday.
The majority of the time pieces are public or church clocks, including those on Newcastle Cathedral and on Nottingham's Victoria Shopping Centre.
Bob Betts, the firm's managing director, said the team can get the job done relatively quickly.
He said: "It is difficult to do it [turn back clocks] at a predetermined time and all at the same time, so we work very closely with the town halls and the parish councils to find out when is best to do it for them and get everyone alerted to that.
'I'm sure there'll be people saying: 'Is that the right time or is that the wrong time?' But we get there."
He said some of the clocks were hard to get to.
"The nature of a public clock is that it's usually in a tower, so our guys will have to climb up those 150 or so steps.
"Some have difficult access and will need scissor lifts or scaffolding and so on.
"We take it very seriously the up keep of our horology for the country," Mr Betts said.
He said the engineers would mostly not be pulling back clock hands but altering them from a mechanism usually at the side of a clock tower.
The 80 clocks need to be changed manually but most of the 4,750 clocks that the firm is responsible for servicing will update automatically, including the Swiss glockenspiel clock in London's Leicester Square.
Customers of the firm include the Queen of Tonga, who commissioned the firm to build her what it says is the "most remote clock in the world".
It has also built what it claims is one of the largest mechanical clocks for a time-themed attraction in the city of Ganzhou in China.