Mairead Philpott and Paul Mosley second appeal date set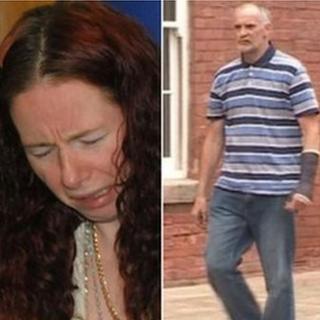 Two people convicted of the manslaughter of six children in a house fire have had a date set for a second appeal against their sentences.
Mairead Philpott, the children's mother, and family friend Paul Mosley were jailed for 17 years for the fire at Victory Road, Derby, in May 2012.
The pair's initial appeal was rejected but a renewed application will be heard at the Court of Appeal on 29 November.
Father Mick Philpott has not appealed against his life sentence.
He was also convicted of manslaughter at the trial in April.
Jade Philpott, 10, and brothers John, nine, Jack, seven, Jesse, six, and Jayden, five, died in the blaze, while Duwayne, who was 13, died three days later in hospital.
Nottingham Crown Court heard Mick Philpott started the fire to frame his former live-in lover Lisa Willis and gain custody of her five children, but he did not appreciate how quickly it would spread.
Mairead and Mosley were convicted of helping to put the plan into action.
The current sentence of 17 years means the pair are likely to be released after serving half that term while remaining on licence - the chance of being returned to prison if the particular terms of their release are broken - for the other half.
Mick Philpott will serve a minimum 15 years in prison before being considered for parole and will remain on licence for the rest of his life.
The time period for his appeal has now expired.
Earlier this year, Mairead's legal team said an appeal would be made on the grounds her role was "not as substantial as the trial judge had assessed".
The reason for the original appeal being dismissed has not been released.
Mairead's legal team declined to comment on the new appeal.