Derbyshire faith school pupils face bus axe plan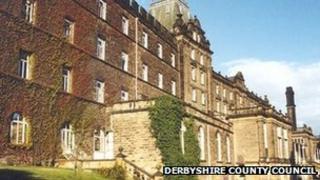 Subsidised transport for faith school pupils in Derbyshire could be axed in an effort to save £1m.
The county council has already halted free transport for pupils whose nearest school is less than three or two miles away, depending on age.
Now officials said that as faith schools are a choice, it was not legally obliged to fund buses to them.
Some teachers said an end to subsidised transport could see children missing out on a religious education.
The authority admitted the plans were disappointing but it faced £157m of cuts in the next three years.
Kevin Gillott, cabinet member for children and younger adults, said: "We are extremely disappointed to have to consider ending subsidised transport to faith schools.
"It currently costs us £1m a year to provide transport for 1,680 pupils whose parents or carers have chosen to send them to a faith school."
Helena Carrazedo, head teacher at Christ the King Catholic Primary School in Alfreton, said: "Our schools are spread far and wide and we rely on the bus to bring children in."
She said many families would not be able to afford to pay the costs of transport.
"They would probably have to go to a local school rather than a school which provides the education they are looking for," she said.
A consultation is due to run until 2 December with changes coming in to effect in September 2015.