Derbyshire County Council passes budget to cut 1,600 jobs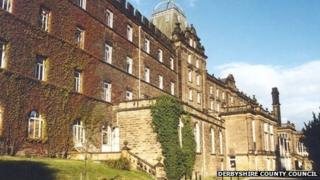 A new council budget accepted in Derbyshire puts 1,600 jobs at risk as it aims to save £157m over five years.
Derbyshire County Council accepted the proposal put forward by the Labour leadership at a meeting on Wednesday.
It also voted in favour of a pay increase for its cabinet, although there will be fewer members, so this will not cost any more money.
The council has yet to spell out where the cuts will fall and is asking the public what it should do.
The Conservative opposition, which made £70m of cuts and shed 1,200 jobs during its four years in power said not making the decision where to make savings now made the situation worse.
Councillor Mike Longden, shadow cabinet member for finance, said: "Our greatest concern that we see today in the report is their failure to maintain the momentum of making savings in this authority."
Labour leader Anne Western said they are being tough: "We are finding money in all sorts of ways that the previous administration should have done years ago."
'Most vulnerable affected'
Although where the exact savings will come has yet to be finalised, the council knows it has to save £157m over the next five years.
This year it plans to cut £6.6m from adult care, £10.9m from children and young people and £9.8m from the jobs, economy and transport department.
Labour councillors have turned down a 1% increase in the basic allowance saving about £7,000. The Tories have yet to make a decision on the raise.
But unions warned that elderly people could suffer and funding for adult social care is a concern.
Jeanette Lloyd, from Unison, said: "From what we know so far it's going to be, yet again, the most vulnerable people in Derbyshire [who are affected]."