Museum's plans 'blockbuster' exhibition of Derby artist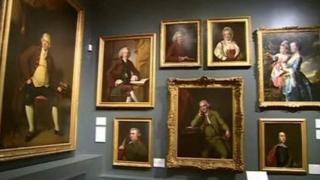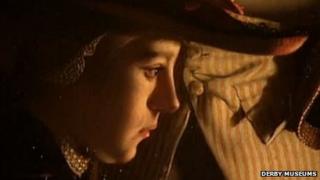 A Derby museum is planning a "blockbuster" exhibition of the works of Joseph Wright - the city's most famous artist.
The last major Wright exhibition took place at London's Tate Gallery in 1990.
Derby Museum and Art Gallery contains the largest collection of Wright works.
Senior collections officer Dr Mike Galer said the museum was liaising to secure works that had never been seen outside private collections.
'A long-term plan'
He said: "We are really lucky, as a city, to have this type of artist to celebrate.
"It is quite unusual for a small, local museum such as ourselves to have such a world-class, international collection."
Wright, whose works include A Philosopher Giving a Lecture on The Orrery and An Experiment on a Bird in the Air Pump, was famous for his 18th Century scientific-themed paintings, but he also has many landscapes and portraits to his name.
The Derby Museums' collection is valued at £70m.
Jonathan Wallis, assistant head of museums, said the exhibition was part of a five-year plan for the gallery.
"We have never had a proper exhibition of Joseph Wright in Derby," he said.
"We have 30 paintings in our collection but we are talking about the possibility of 100 Joseph Wrights.
"Some of his most famous works are in galleries like The Met [Metropolitan Museum of Art] in New York and The Tate. We want to pull them all together.
"It's going to take some time to organise but we are working closely with partners on the plan."
He said the scheme involved the entire exhibition going on a world tour, with loans from other galleries taking the place of Wright's work while it was outside the city.