Women strip for National Hereditary Breast Cancer calendar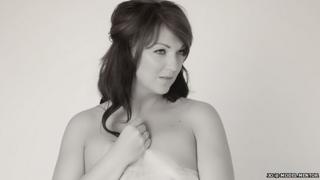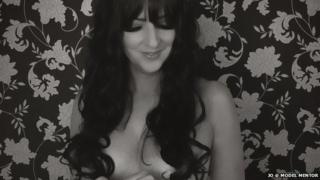 Women who have undergone mastectomies to reduce their risk of developing breast cancer have made a calendar to dispel "myths" about surgery.
The 25 women have posed naked to show that women's bodies are "no less beautiful" after mastectomies.
The calendar will raise money for the Derbyshire-based National Hereditary Breast Cancer Helpline.
Hollywood actress Angelina Jolie had a preventative double mastectomy earlier this year.
The National Hereditary Breast Cancer Helpline said this had raised the profile of hereditary breast cancer, but more women need to know about preventative options.
Helpline founder Wendy Watson MBE said: "When I had my operation doctors still needed convincing that breast cancer could be hereditary, let alone give me the choice of different options of surgery."
Mrs Watson's daughter, Becky Measures, is among the 25 women to feature in the calendar.
Miss Measures, and most of the other women in the calendar, had reconstructive surgery after their mastectomies.
'Thrilled with results'
She prefers how her breasts look now, compared to before she had the double mastectomy and reconstructive surgery.
"So many people said to me 'You are going to lose your femininity' but it's not the case at all," said Miss Measures, from Chesterfield.
"When I had my surgery I was so thrilled with the results and what my surgeon had achieved.
"I never have to wear a bra, which is amazing. So many people are jealous of that."
The calendar features the personal stories of the women photographed, explaining why they opted for surgery and what it was like.
Miss Measures, now 31, was 24 when she had surgery.
She knew she had an 85% chance of developing breast cancer, which runs in her family.
"It just seemed like the most sensible thing to do," she said.
The calendar is called BRCA Babes 2014 - named after faulty BRCA1 and BRCA2 genes which are associated with a high risk of breast cancer.
It is available to buy from branches of Peak Pharmacy, the National Hereditary Breast Cancer Helpline charity shops, and online.