Derby Hippodrome campaigners confident of raising funds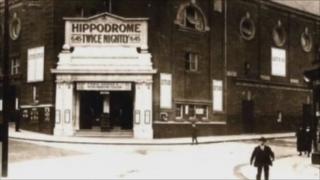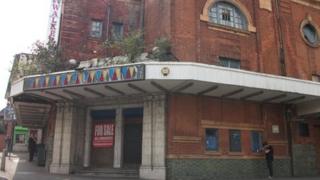 Campaigners trying to save the Derby Hippodrome said they are confident they can buy the building.
Its ownership is unclear after the previous proprietor said he had sold the Grade II listed building, but refused to name the purchaser.
The Derby Hippodrome Restoration Trust has announced its intention to raise the necessary funds.
It is estimated about £20m will be needed to purchase the site and restore it as a working theatre.
The 99-year-old theatre was damaged in 2008 when former owner Christopher Anthony was trying to develop it, landing him in court but narrowly avoiding a fine.
It suffered further damage following a series of fires.
'Delicate but promising'
Mr Anthony spoke to the BBC only to confirm he had now sold the site, although he would not to say who had bought it.
Peter Steer, from the restoration trust, said he believed it still belonged to Mr Anthony but was investigating.
And he remains confident the trust will acquire the site.
"When we get into a reasonable negotiating position, we will be able to buy the theatre," he added.
"I can't say anything more about that at the moment because it's delicate but promising."