Derbyshire County Council must find £30m extra savings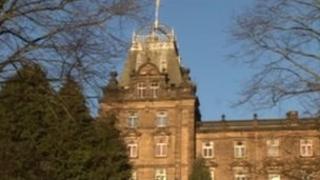 Derbyshire County Council has said it needs to make an additional £30m of savings by 2015/16.
The Labour-run authority said it had been looking at cutting £127m from its budget for that period but has since learned the figure is actually £157m.
A detailed breakdown of figures from the government's comprehensive spending review in May, was delivered to councils last week.
The authority said the new calculation would "impact" on services.
The new figures showed the council would face a 15% cut in funding rather than 10%, as previously thought.
Its chief executive Ian Stevenson said: "In overall terms it's a 30% cut in our budget.
"We'll do our best to make sure we're as efficient as we can but it will inevitability impact on services.
"We'll need to give it some very careful consideration and we'll be targeting our services to areas of greatest need."
The government said it was passing on the costs of the debts run up by the previous Labour administration.