Polling station clerk helped nieces make fraudulent votes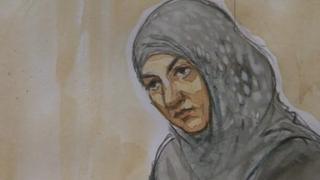 A polling station clerk has admitted helping her nieces make fraudulent votes in last year's local elections.
Nasreen Akhtar, 46, of Rosehill Street, Derby, pleaded guilty to misconduct in public office.
Her nieces, Tameena and Samra Ali, pleaded guilty at an earlier hearing to voting as people other than themselves.
The fraud was designed to help the Labour candidate receive more votes in a ward the party won by just 14 votes, the court heard.
Akhtar's brother Abid Sabir and another woman, Noshiela Maqsood, admitted perverting the course of justice.
They are all due to be sentenced on 26 July.
'Abused her position'
Derby Crown Court heard Akhtar had falsely told an official at the Madeley Street polling station she did not know who her nieces were, despite her being related to them.
Maqsood, 23, of Holcombe Street, then tried to cover up the fraud by giving false information to police.
Sabir also made a false complaint against a witness in the case, the court was told.
Jane Wragg, from the Crown Prosecution Service, said: "Tameena and Samra Ali deliberately set out to vote in a ward where they were not eligible to do so in an attempt to fraudulently interfere with the electoral process and boost the number of votes for the Labour candidate in the Arboretum Ward.
"Their aunt, Nasreen Akhtar, abused her position as poll clerk by knowingly permitting them to do this."
She said it was vital to the "democratic process" that those who tried to undermine it were prosecuted.