Burton Joyce school: Council seeks to take control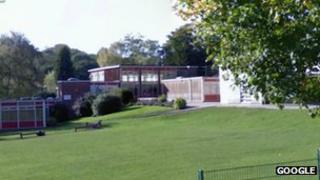 Nottinghamshire County Council is seeking to take over the running of a village primary school after it was put in special measures.
The authority said it had "significant concerns" about aspects of Burton Joyce School, including the "strength of the governing body".
It said it would use its powers to ask for the governing body to be removed.
The move follows the suspension of the school's head teacher Margaret Gretton last year.
Ofsted inspected the school in May and is due to publish its findings next week.
John Slater, the county council's director for education, said while the report acknowledged improvements under the acting head - it also highlighted areas of concern.
He said the authority planned to form an interim executive board, which would continue to support the acting head teacher, Phil Palmer.
Mr Slater added: "The board would work closely with the Department for Education to speed up improvement at the school as a matter of urgency."
The disciplinary process relating to head teacher Margaret Gretton is ongoing, the authority said.