Derbyshire forced marriage campaigner honoured with CBE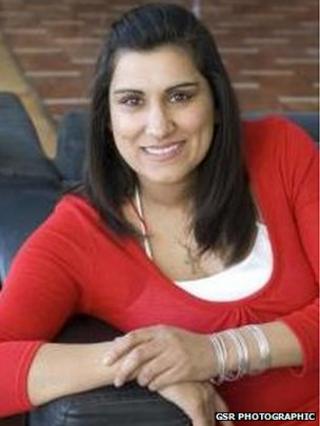 A Derby woman who set up a charity after fleeing a forced marriage has been honoured with a CBE.
Jasvinder Sanghera set up Karma Nirvana in her living room to help thousands of women and girls who are forced into marriage by their families.
The charity now operates a helpline which receives 600 calls a month.
Ms Sanghera, who has also campaigned for planned new laws on forced marriage, said she hoped the honour would give other victims hope.
'All your fault'
Ms Sanghera, who was born into an Indian Sikh family, left her home at the age of 16 after refusing to marry a man in India.
She said she had been shown a photograph of him when she was 14.
Her two older sisters were married to Indian men but one allegedly suffered abuse and committed suicide when she was in her early 20s.
Ms Sanghera slept in a car and worked as a market trader before setting up the charity in 1993 at the age of 27.
She said: "My family chose to disown me. Imagine waking up tomorrow and never seeing your family again - and being told it's all your fault."
She added the award gave a "credibility and validation" to her campaign.
She now plans to work with schools to help them spot potential victims.
'Walking on air'
Other Derbyshire people to be honoured included Lloyd George Newby, from Sunnyhill, who was appointed MBE for services to community cohesion.
Mr Newby, 66, is vice-chairman of the Derby West Indian Community Association. His work with different community groups is credited with helping Derby avoid widespread riots in the summer of 2011.
He said: "I feel as if I'm walking on air. When I first got involved in community politics, I didn't even know what minutes and agendas were.
"But I found my way around and I do anything I can to support different communities. Because I talk to them, they trust me."