Etwall rail freight hub could create 6,000 new jobs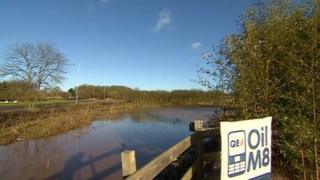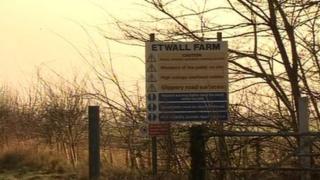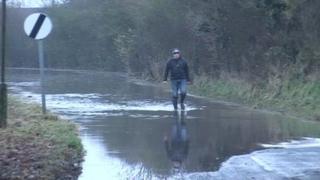 Developers say up to 6,000 jobs could be created if plans for a rail freight hub in Derbyshire go ahead.
It would see a five million sq ft (460,000 sq m) site built between Etwall and Egginton on land owned by Severn Trent.
The news has been welcomed by many business owners but some residents said they were worried about the environmental impact.
A public consultation will start "immediately", developers said.
George Cowcher, chief executive at the Derbyshire and Nottinghamshire Chamber of Commerce, said: "We've got some very important manufacturers located not too far away from this site and they are all looking for cheaper and more effective ways of getting their goods and services and components in and out.
"We've seen similar schemes set up in Yorkshire and Northamptonshire and what happens, is that you get a whole load of new investment alongside it."
'6,000 extra bodies'
Some residents said they were worried about what impact the hub would have on the local environment.
"Where we are here, we've had problems with flooding and if they're going to build a freight terminal on solid ground, the water that would have been absorbed will be running down into the surrounding area so I think it's a bit of a worry," Egginton resident Karen Bishop said.
Tracy Pendleton, who lives on the perimeter of where the new hub would be, said: "It will obviously bring jobs and employment but living on top of it, it's going to bring light pollution, noise pollution and increased traffic.
"It's certainly going to have an impact on the traffic if you've got to get 6,000 extra bodies into the area on any given day."
The Strategic Rail Freight Interchange project is being developed by a new partnership between property group Goodman and construction firm The Shepherd Group.
Charles Crossland, managing director of Goodman UK Logistics said: "From an economic viewpoint, the new strategic rail freight hub will act as a stimulus to attract further investment into the area and enhance the region's reputation as a key business location."
Plans are set to be submitted to South Derbyshire District Council but the ultimate decision will lie with the secretary of state for transport, due to the scale of the project.