Derby accident junction sees safety work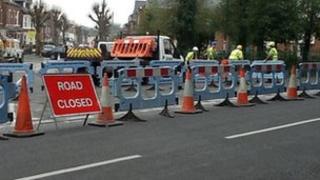 Work has begun at a Derby road junction which has been the scene of 10 accidents in two years.
Improvements are being made to where St Chad's Road, Overdale Road and Whitaker Road meet in a complex triangular junction.
Two people were seriously injured there between 2009 and 2011.
The £50,000 scheme, which will see the number of directions traffic can turn reduced and new footpaths built, is due to take four weeks.
It will also see changes to road signs, markings and parking restrictions with a new parking bay introduced.
There will be lane closures on Whitaker Road and St Chad's Road.