Heavy snow warning for Derbyshire region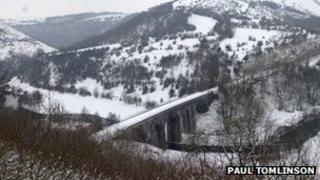 People in Derbyshire have been warned to expect further snow with possible heavy falls on higher ground.
A Met Office amber warning is in place for later on Friday with temperatures expected to drop below zero on Saturday.
More than 10cm (4in) could fall in the Peak District, while 5-10cm (2-4in) is predicted in other areas.
Derbyshire County Council has warned motorists to beware of icy stretches expected to affect roads overnight.
The snow will turn heavy and more persistent during the evening, leaving significant accumulations, before clearing later in the night.