Robber absconds from Sudbury open prison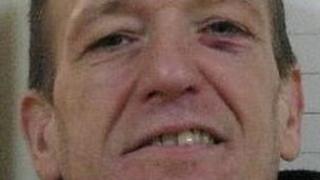 A 45-year-old prisoner serving six years for robbery and attempted kidnap has absconded from prison.
John Darren Cadby, formerly of Stechford, Birmingham, absconded from HMP Sudbury open prison on Monday.
Cadby is described as white, 5ft 8ins (1.73m) with a slim build and receding sandy hair and blue eyes.
The public are advised not to approach Cadby but to contact police if they have any information about his whereabouts.