Owen Brennan: Hunt for racehorse trainer extended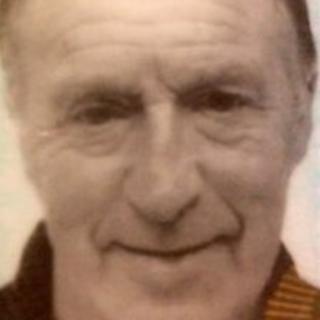 The search for a racehorse trainer who has been missing for three days has been extended.
Owen Brennan, from Derby, has not been since since leaving his home at 16:45 GMT on Monday.
Police said the 77-year-old, whose training career spans 40 years, suffers from memory loss and walks with a stoop.
The search has now been extended to parts of Nottinghamshire where he had friends.
On Wednesday, homeowners were asked to check gardens and out-buildings following Mr Brennan's disappearance from his home on Wheeldon Avenue.
Derbyshire Police said they were concerned for his safety due to the wet and cold weather.
The force said it had now extended its search to Worksop and Welbeck in Nottinghamshire where he had friends.
Mr Brennan, who is white, 5ft 7in (1.7m), with short, greying hair, was last seen wearing brown denim trousers with a red cross on the back pocket, a brown cotton-type jacket with a wool lining and a fur collar.
Racecourses have been alerted to his disappearance including Uttoxeter, in Staffordshire, where he is well known.