Owen Brennan: Police continue search for missing trainer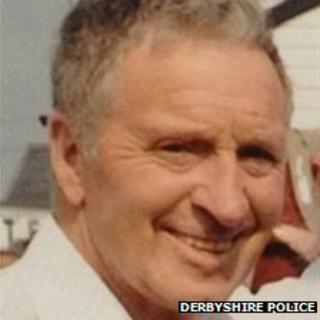 Homeowners are being asked to check gardens and out-buildings as police search for a racehorse trainer who has been missing since Monday.
Owen Brennan has not been seen since he left his home in Wheeldon Avenue, Derby, at 16:45 GMT.
Derbyshire Police said they had not ruled out the possibility he may be at racing events.
The 77-year-old, who has memory loss, is described as white, 5ft 7in (1.7m), slim and with short, greying hair.
'Wonderful character'
Mr Brennan recently came out of retirement after a long and successful career training horses.
Racecourses have been alerted to his disappearance including Uttoxeter, in Staffordshire, where he is well known.
Charlie Moore, clerk of the course, said: "Owen has been a friend now for 23 years. This is very worrying, it is the wrong time of year and is not good anyway.
"He is a wonderful character, a great Irish man and a great horseman."
Mr Brennan was wearing brown denim trousers with a red cross on the back pocket, a brown cotton jacket with a wool lining and a fur collar. He may be wearing a cap.