Holly trees planted in Peak District to mark Jubilee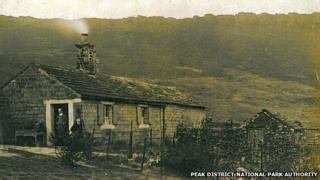 Sixty holly trees will be planted in the Peak District National Park to celebrate the Queen's Diamond Jubilee.
The trees will be planted at the Hollin Bank site near Stanage Edge, above the town of Hathersage, on 8 December.
Estate ranger Bill Gordon said Hollin Bank was a "fitting site" as Hollin is a traditional dialect word for holly.
Stanage Cottage used to stand on the site and had links back to the times of Queen Victoria, who also celebrated her Diamond Jubilee, Mr Gordon added.
"The cottage was built for the gamekeeper on the original shooting estate... and then became known as Hugh Thorp's cottage after the people who lived there in the 1800s.
"Hugh's wife lived to her 90s and remembered being at North Lees when Charlotte Bronte visited. So it is a historic site," said Mr Gordon.
Planting will take place on the morning of Saturday 8 December and anyone is welcome to attend.