Ilkeston street water leak fixed after three weeks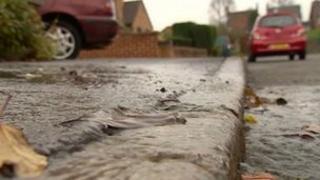 A water leak in a Derbyshire street which lasted for more than three weeks has been fixed.
Residents in Kensington Gardens, Ilkeston, said gallons of water were going straight down the drain.
Severn Trent Water said it had been working with Derbyshire County Council and it completed the repair on Monday.
In a statement, the water company said work had been delayed because the leak was close to a street light.