Celanese to lose 350 staff as production lines stop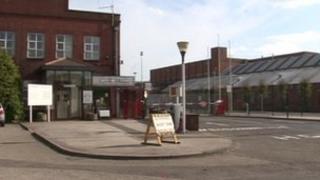 More than 350 jobs are to be lost as a chemical firm shuts most of its manufacturing plant in Derby over the next few weeks.
Celanese Corporation has confirmed it will stop two production lines at its Spondon factory on 14 November.
It said 130 of the 352 departing workers would leave immediately after that, with others staying on to clean equipment before it is sold.
Production will continue at part of the site, employing about 70 people.
The partial closure was announced in April 2010 after the company said the Spondon plant had high operating costs.
The factory's representative from the Unite union, Ian Hawley, said it was the "end of an era" for some staff who had been working there more than 20 years.