Derby museum trust awarded £1.39m from arts council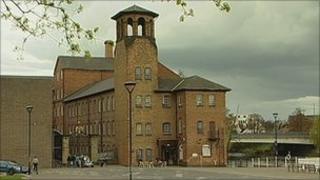 Derby Museums Trust has been been awarded £1.39m of funding from Arts Council England.
It said the funding, which runs until 2015, would be used on essential improvements.
Derby City Council announced on Monday that its museums had been formally handed over to the new independent charitable trust.
The Derby Museum and Art Gallery, Silk Mill Museum and Pickford's House Museum were transferred on a 30-year lease.
In June, the city's public art collection was estimated to be worth £64m.
The trust said it intended to raise the global profile of Derby painter Joseph Wright, and that this year's funding would be used for development.
Peter Knott, director of Arts Council England, said: "This is good news for local and national audiences as the museum offer in Derby has demonstrated the real promise to be something special."
The trust said the arts council award would help secure additional funds from other sources.