Derbyshire PCC hopeful David Gale promises more 'beat bobbies'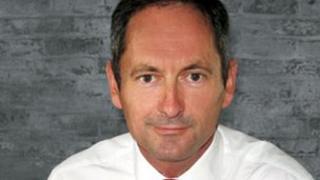 A former police officer has promised to provide "50 new beat bobbies" if elected as Derbyshire's first police commissioner.
David Gale is standing as a UKIP candidate in November's elections.
He believes the extra officers can be paid for by cutting back on administration costs and waste.
Mr Gale, from Derby, said: "The police are there to fight crime, particularly anti-social behaviour and gang-related crime, which impacts on communities."
PCCs will replace police authorities in 41 areas after elections in November.
Cutting 'fat pay cheques'
Mr Gale, who received a commendation from Nottinghamshire Police for burglary detection, said, if elected, anyone committing an arrestable offence should expect to be arrested."
"It's what the people want," he said.
He believes he can fund extra officers by targeting those who "spend their time running around looking for the next committee to sit on - or the next fat pay cheque".
"We need to get rid of these people and actually put some people with real skills in charge of our constabulary.
"Someone who is capable of delivering a coherent strategy and then holding both the constabulary and chief constable to account," he said.
He added that although he was representing UKIP in the election, his "absolute focus" was on serving people in Derbyshire.
His rivals for the role are Alan Charles (Labour), Rod Hutton (independent) Rob Lane (independent) and Simon Spencer (Conservative).