Sinfin incinerator gets go ahead after three year fight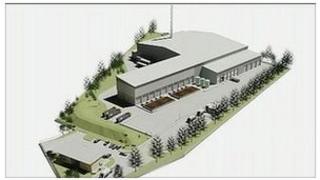 A developer has been given the go ahead to build a waste incinerator in Derby after a three year legal battle costing thousands of pounds.
Resource Recovery Solutions (RRS) wants to build the facility in Sinfin, to burn 190,000 tonnes of waste a year from across the county.
In 2009, the city council rejected the scheme over health and traffic fears.
But after two public inquires, an inspector has ruled the scheme cannot be stopped on planning grounds.
However, some local councillors still hope to change the waste policy at Derby City Council, which would see the proposals for the incinerator scrapped.
The RSS proposal is part of a contract with the city and county council to handle household waste.
The plant would slowly heat material to produce a gas that could be burned to create electricity.