London 2012: Badminton teams suffer hotel stomach bug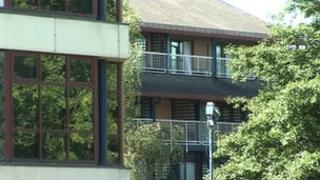 Five members of Australia and Canada's badminton teams were among a number of guests who fell ill with suspected food poisoning at a hotel in Derby.
The Health Protection Agency (HPA) investigated when guests suffered stomach bugs after eating at the Mickleover Court Hotel last week.
Norovirus has been identified as the cause of the infection, the HPA said.
The hotel, which briefly shut after the illness but has now reopened, said it closed as a precautionary measure.
The three Australians have fully recovered but two Canadians had to miss a warm-up match on Saturday.
The Australian badminton players were Ross Smith, Renuga Veeran and Glenn Warfe, while Michelle Li and Alex Bruce were the ill Canadians.
The HPA said: "Norovirus has been identified as the cause of the infection and we are working with environmental health officers from South Derbyshire District Council to identify the source of the illness.
"Norovirus is the most common cause of infectious gastroenteritis (diarrhoea and vomiting) in England and Wales.
"People can suffer from norovirus at any time of the year, although activity increases in the winter months.
"It usually resolves in one or two days and there are no long-term effects."
The HPA said norovirus was easily transmitted by contact with an infected person, by consuming contaminated food or water or by contact with contaminated surfaces.
The hotel said it did not feel it could take the risk of waiting for results of tests from Environmental Health Officers before closing.
It added that the hotel was now open as normal and a team worked hard to reduce any disruption to events that had been scheduled to take place over the weekend.